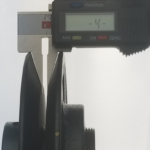 GPS to navigate the performance of a fan that is driven by a variable pitch pulley at all operating positions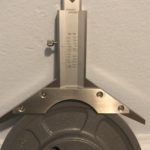 GPS to navigate the performance of a fan that is driven by a fixed pitch pulley; doubles as gauge for measuring diameter of a cylinder without straddling the pulley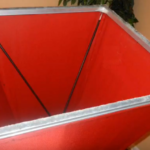 Provides the best means of attaching airlock gasket to hood frame for accurately measuring airflow
Our Mission is to Save You Time. 
We are committed to creating and improving efficient methodology for the testing of HVAC systems.  By transforming complex mathematical models into user friendly tools, we provide the HVAC Industry products with unparalleled accuracy that enable uniformity, enhanced equipment performance, and save time and energy.  
Our products conform to and complement ASHRAE and SMACNA standards.
Auto Duct Traverse
It doesn't get any easier than this. We reduced all the engineering formulations involved in duct traversal to a user friendly portable instrument that provides accuracy and repeatability. The auto traverse apparatus aligns and adhere to the surface of the duct for hands free operation. It guides you to location of traverse holes and the coordinates to read airflow with precision.
With the Auto Duct Traverse, special skill is not required to perform a duct traverse accurately.
Commissioner Rule
As we offer the HVAC Industry the Auto Duct Traverse tool to accurately perform duct traversal we recognized that it would only be appropriate to complemented it with a sidekick, the Commissioner rule. The Commissioner Rule gives the average Joe a tool to verify the accuracy of a duct traversal. Features:
FPP - Fixed Pitch Pulley Apparatus
Our FPP is a gauge primarily used like a GPS for fixed pulley. The gauge is portable and unlike other devices does not straddle the object to measure a diameter.

Secondly, when used with our provided chart or mobile app, it is used to navigate airflow of other pulleys. In other words, when you know the airflow with the present pulley you can use our chart to determine the size of a pulley needed to get any other airflow.

No calculation or complex engineering is required.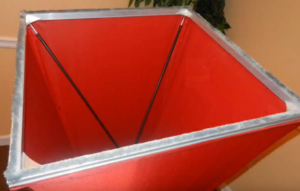 Hood Frame
Provides the best mean of attaching airlock gasket to hood frame for accuracy.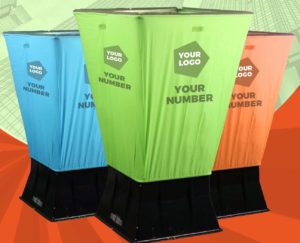 Custom Hood Funnel
Personalize your flow Yea, each time you raise your hood you get noticed Our flowhood covers are convenient and installs in seconds. The hood covers fit standard square and rectangular grills and diffuser up to 24" X 24" as well round and conical diffusers and drills up to 24" in diameter Think Green and the environment before cutting up a cardboard for your hood cover.
Flow Hood Cover
Our flowhood covers are convenient and installs in seconds. The hood covers fit standard square and rectangular grills and diffuser up to 24" X 24" as well round and conical diffusers and drills up to 24" in diameter Think Green and the environment before cutting up a cardboard for your hood cover. In our commitment for simplicity our hood cover offers the following features:
Pulley Alignment Apparatus
Our laser alignment instrument is the most effective tool to align systems driven with variable pitch pulley. Our tool recognizes pulley operating positions and compensates for the pulley opening. In other words our instrument aligns the pulleys along the center of the belt. Specifically, our instrument:
Specifically, our instrument: